Welcome To Squirrel Class!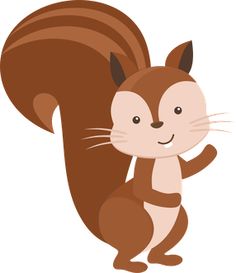 Hello and welcome to Squirrel Class at Pluckley Primary School. Our class is a mixture of sixteen Year 4 children and seven Year 5 children. Miss Martin is the class teacher, and Miss Bottle is the Teaching Assistant. Below is a weekly timetable so you can see how our class runs each day. Our homework week runs from Tuesday to Tuesday - so children who bring their homework in on Monday get a dojo for being early! Below there is also the homework grids, KIRFs for each term and our topic webs.  
Term 1
Welcome back! I hope you had a lovely summer holidays and are ready for a fun and exciting year in Squirrel Class. Our first topic will be 'About Us' where all of our subjects areas and lessons will have some links to things about us.
In Literacy this topic we will be looking at the features and differences between recount texts, autobiographies and biographies. We will also be looking the different poems we know about, and the different features they have as well as writing our own.

In Maths we will start with looking at place value and the number system. We will look at different methods we can use to help us in maths, as well as looking at challenging and solving problems. We will also look at the properties of shape, which includes 2D and 3D shapes, symmetry, classifying and angles.

In Science we will be looking at the digestive system parts, their functions, and how the system works and why its important.
Term 2
I hope you are fully refreshed after having a lovely two weeks half term, and are reading to jump back into learning!
This term we continue with our About Us topic for another three weeks, and then we start our new topic which is Festivals. 
We will be doing lots of fun learning activities, where in Maths we are looking at the four different operations and strategies we can use when solving different problems, in Literacy we will continue with our poetry then move onto instruction and explanation texts and in Science continuing with food chains and why and how we classify animals. 
This term will also see Squirrel class go on their first trip of the year to Canterbury Cathedral as well as lots of exciting Christmas activities in the run up to Christmas.
Term 3
Happy new year to you all, and I hope everybody had a lovely, festive Christmas break. But now it is time to knuckle down again. This term we start our new topic of Extreme Earth, where we will look at all things to do with planet earth and even a little bit about space. We are going to be doing some news reporting, looking at natural disasters, making a model of the solar system and looking at fractions, decimals and percentages. Here's to another hard working term!
Term 4
Welcome back after a nice weeks break!
Our new topic for the term is going to be the Vikings!
As always we will use our topic as our core to link all of our lessons together. We are going to be finishing of our work on decimals and percentages in maths, we will then move onto different types of measure. For example, length, distance, weight and capacity. In Literacy we are going to looking at writing diaries from different points of view, and will be writing our own play scripts and creating our own plays.
For science we are going to be investigating materials and looking at their different properties. We are going to link this with our art lessons as we are going to be making Viking longboats and which materials would be most appropriate.
We will also link our learning in art to our learning in music as we will be exploring Viking inspired music and will be creating our own replica instruments. In History and Geography we will be looking at who Edward the Confessor was and how and why the Vikings invaded Britain. We will also be honing in our map reading skills and looking at the different features and symbols on a map.
Lets get ready for another term of hard work and fun learning! 
Term 5
Welcome back to Term 5! I hope you all had a lovely Easter break and are raring to go for another 6 week term!
This term we are continuing with our Viking topic (however might add in a small, different topic towards the end of term if we exhaust the Vikings!)
In Maths this term we will be looking at lots of different skills involving quadrants. We will start with direction and compass positions, and will then tie this in with co-ordinates and map. We will then use our knowledge on quadrant enlarging, scaling and rotating shapes and their co-ordinates.
In Literacy we will begin with enriching our descriptive language through looking at all the different ways that we as writers can paint a picture in the readers minds. We will also re-visit instructional writing through our DT lessons and looking at food. Finally we explore saga's, and will get the chance to write our very own.  
In our topic work, we will cover different states of matter, how they change and if they are reversible, designing and testing our very own longboats, looking at maps and their symbols and drawing up our own and will begin to research the religion of Islam. 
Lets have another super term! 
Term 6
Welcome back to the last hardworking stretch of the year!
(only 7 weeks away untill you will be going into year 4 or 5!) 
This term our topic is Pirates!
We will be looking at creative story writing, persuasive adverts selling ice lollies and becoming rhythm and rhyming poetic pirates! We will be investigating all things angles as well as collecting and presenting lots of data. We will also be recapping any areas that we feel we need a boost on! All of our areas of learning will link in with pirates so we will be doing lots of research on historical, famous pirates, as well as modern day pirates! In RE we will be really looking into the values that Christians hold and how they apply and use these values in their everyday lives.  

We will also be having a pirate day when we bring our this topic to a close, nearer the end of term! 
In Year 4 we cover the following areas of study:
In Year 5 we cover the following areas of study: